May 20th 2010
Tottenham Hotspur revised their plans and decided to not only retain the Red House (along with the White Hart Public house, the Tottenham & Edmonton Dispensary and Warmington House) but to actually make them a feature of the ground.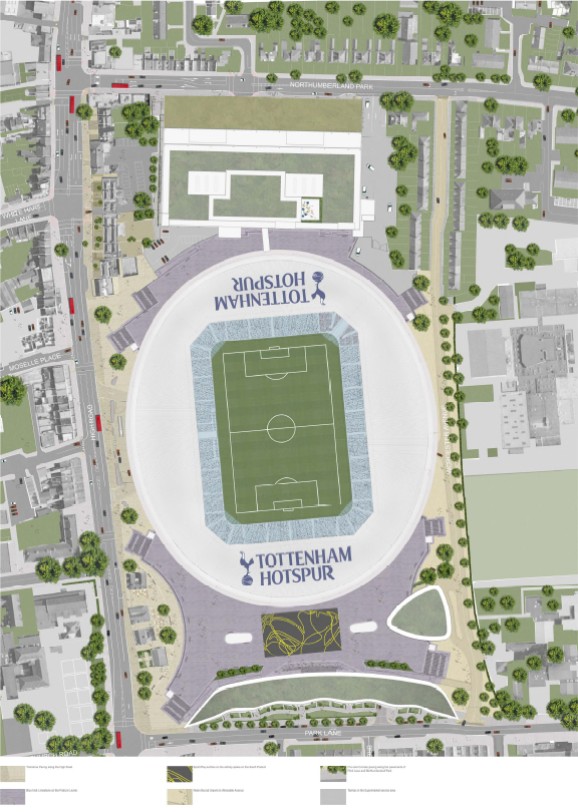 Now the four buildings will be retained in a street-level crescent, with a new Spurs megastore forming the backdrop. The bulk of the flow of spectators will be kept above and away from the buildings on an elevated walkway.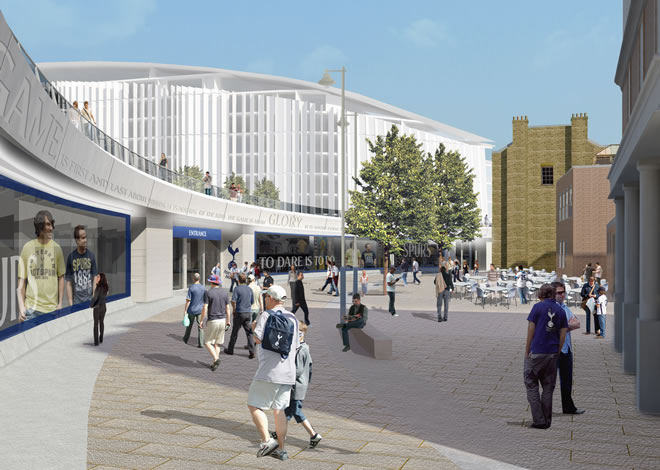 The courtyard (as seen above) will contain the White Hart Pub (which the club propose to keep as a public house though it is unclear whether the club will manage it), the famous wrought-iron gates (slightly brought forward from their original position to one directly between the White Hart and the Red House), the Red House (converted into a Coffee shop - a nice touch as this was the buildings original use before being taken over by the club) and the Dispensary and Warmington House (both to be given internal refurbishments and used as offices by the club).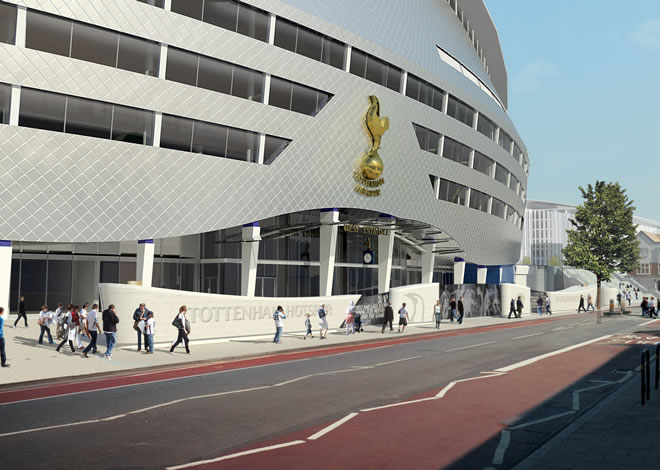 All four buildings will be given external refurbishments to restore them to their former glories, with rear extentions and additions removed (along with the 'recent' former Co-op funeral building that was sited between the Dispensary and Warmington House) as the buildings will now be seen not only from the High Road but from all four sides.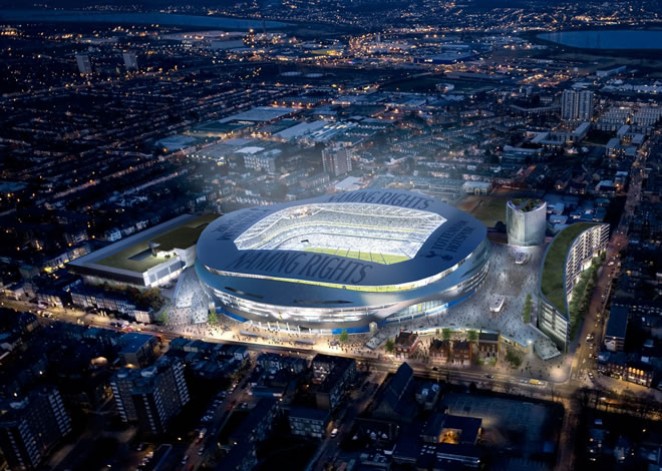 The Red House itself will have its famous cockerel and clock restored to its original position facing the High Road and the first floor oak-paneled boardroom will be kept and used as part of the proposed club museum. The iconic cockerel that once adorned the top of the old east stand but was moved to the directors entrance of the ground in the 1990's will now be placed alongside Warmington House for all to enjoy.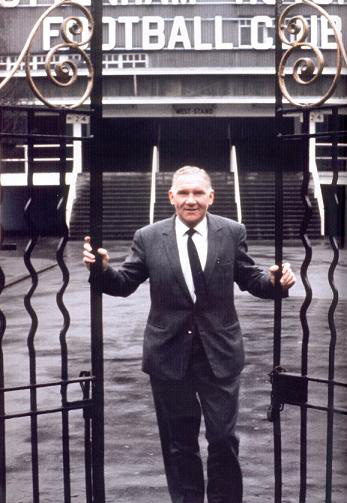 A statue of Bill Nicholson has also be proposed. It will be a replica of the above picture, taken in 1971, positioned between the two gates as shown above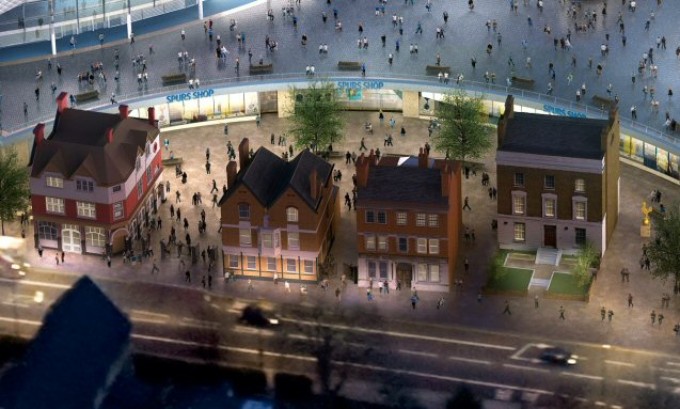 More details can be found on the clubs website by using the following links...
This revised application is one Tottenham Hotspur should be praised for. Using these wonderful old buildings, steeped in the history of the club, as a feature of the new ground is a bold and imaginative proposal, making it a rare example of a club prepared to use its heritage as an asset for all to enjoy.
Having their Victorian past alongside their twenty-first century future will make Tottenham Hotspur's ground a venue almost unique in world football.
This website fully supports the clubs plans and urges supporters, residents and all those with an interest in conservation to recognise Tottenham Hotspur's efforts in coming up with such a remarkable scheme and to support this application
or write to:
Northumberland Development Project - May Application
Spurs Application Team
Haringey Council
639 High Road
Tottenham
N17 8BD